new Foundation projects
DER Touristik Foundation supports new projects for community empowerment and environmental preservation
The DER Touristik Foundation, the non-profit association founded by the DER Touristik in 2014, is proud to expand its commitment by supporting several new projects aimed at making a positive impact on local communities and the environment.
ananea
DER Touristik Hotels & Resorts
Introducing ananea Kos, the inaugural hotel from the new hospitality lifestyle brand 'ananea', officially opening its doors this summer. This laid-back haven aspires to bring a sense of casual charm to beachfront boutique hotels, harmoniously fusing the everlasting allure of Greek hospitality with a sprinkle of effortless elegance.
Hotel brand awards
DER Touristik Hotels & Resorts
DER Touristik hotel brands Sentido, Aldiana and Cooee win 13 HolidayCheck Awards including two Gold Awards as well as other industry distinctions. The first fruits of the quality campaign can already be seen.
Diversity and competence in  tourism
As one of the leading European tourist groups, DER Tourist Group will make your dream holiday come true. Each year, millions of guests entrust the group of companies with their holiday and business travel. To do so, they rely on the expertise of renowned tour operators, specialists, travel agencies, hotel brands, agencies at the resort and business travel experts of the competent and strong group. DER Touristik is a trusted partner that is guided by the needs of travellers. The group of companies can look back on over 100 years of history and is the travel and tourism division of the REWE Group, one of the leading European trading companies. More About us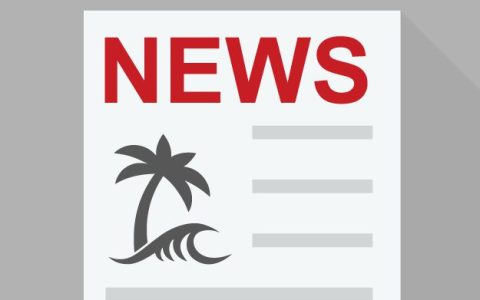 Kuoni and Kuoni Specialists welcome Switzerland's leading golf travel provider, Golf and Travel, to their ranks on 31 March 2023. For employees and clients of the successful golf travel brand, the move represents continuity as well as access to an expanded range of products; for Kuoni, it means the strengthening and expansion of the sports segment.
Stephanie Schulze zur Wiesch, currently CEO of Ameropa Reisen GmbH, will take over as CEO of DER Touristik Suisse AG on 1 June 2023. Schulze zur Wiesch succeeds Dieter Zümpel, who, on reaching the legal retirement age, is returning to Germany at the end of June after six successful years at the head of the company.
With effect from 1 January 2023, Leif Vase Larsen, CEO Northern Europe, became CEO International and a member of the Executive Board of DER Touristik Group. Larsen will hand over operational responsibility for the Nordic and Benelux markets to the Swedish travel executive Tobias Jönsson.
Strong brands under one umbrella
DER Touristik Group combines many international brands under one umbrella. This includes renowned tour operators and specialists, popular hotel brands and global destination agencies as well as strong travel agency and online sales and business travel experts.
What sustainability means for us
Sustainability is an important component of DER Touristik Group's philosophy. As a travel group operating internationally, we take our responsibility towards people and nature in the holiday destinations very seriously, and advocate this as part of our sustainability programme "DER Welt verpflichtet" (Dedicated to DER World).
Current information and service for the media
Our press division provides information about current topics at DER Touristik. In addition to press releases and news on programme presentations, journalists find suitable images to download here, as well as the right press team contact partners for all media inquiries.
Welcome to DER Touristik Group
No matter whether you're a traveller, media professional, advertiser, applicant, hotel or travel agency, here everyone will find the way to us and directly to the right contact partner.